how

To show him that you are interested in the right path

You do not have to tell him directly that you love him! In fact I do not recommend it because it will kill the mystery!

Do not be the one to ask him out or put yourself on a plate for him, there are gentler ways to show the man you are interested in in a high value way.

First, support his goals, by doing so, in your actions you show him that you love him. For example, if he is working on a project and he is very busy, all you have to do is give a non-verbal gesture like maybe leave a cup of tea or water while he works so you can show him that you support him while he works hard. If he tells you he works, once on a blue moon, you can tell him he works hard and he does a great job.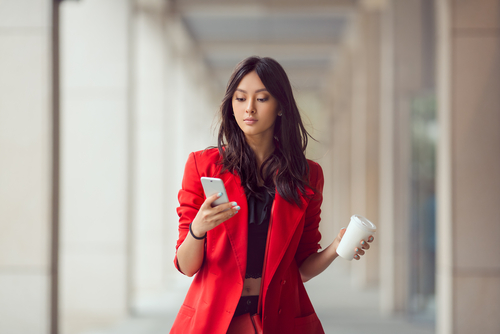 Just make sure you do not do it in the form of wanting or chasing it
Second, if he is chasing you throughout your communication with him, he was the one who initiated and chased you, and you know he cares about you, so you can start initiating a little too. I know, men like to be on the edge. But in this case, you have to show him a certain level of interest back, otherwise he will probably stop chasing after you.
Just keep in mind that if you start initiating occasionally, he may back off and start playing power games such as not sending you text messages for a week before and expecting you to reach out again, just keep calm and wait for it, he'll be back. Moreover, keep your texts sweet, short and polite.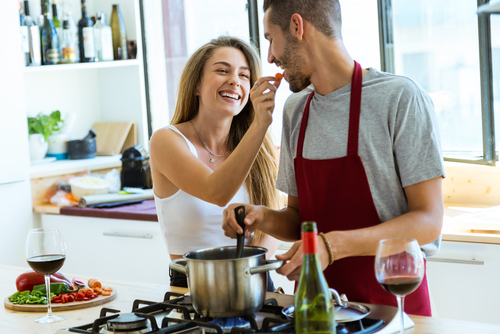 Now this leads me to the importance of giving, obviously you need to give sometime, because a man does not want to feel exploited. The way you give depends on the context of your relationship. So if he often buys you small gifts, get him one back at random, a show you care about, while still being the primary giver
Also, in general, by giving time to meet him for a long time but making time to talk to him, and by responding to his messages, you show that you love him.
Finally, do not be so serious with him, keep your conversations light and fun. For example, if he starts the conversation playfully, you can play both. Mess with, create a fun and interesting text exchange, not only will he enjoy sending you messages more, you will also show him that you are interested in him
Sunsu Bee / September 19, 2021 / Life Training